A little bit about A minor music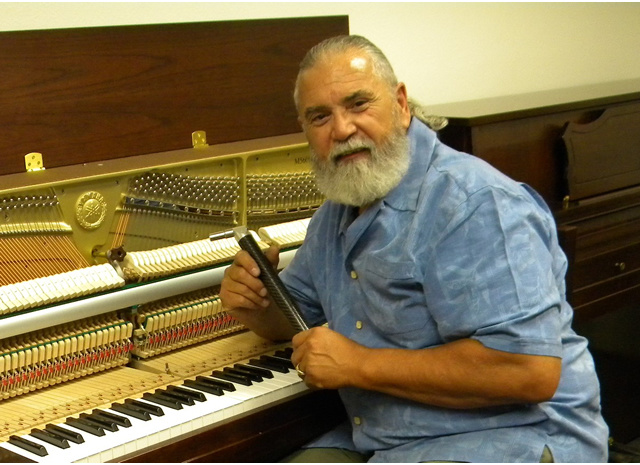 Rafael Estrada, Owner A minor music
"Music has always been my passion. Whether playing professionally or just having some fun with my friends, Music has always been a part of my life."
I have enjoyed playing music all my life and as a result I know just how important having a good quality instrument is. Having a piano that works well can mean the difference between accomplishing your goals while having fun, and struggling to the point of frustration. You see, when you have a piano that doesn't work well you're making things harder that they have to be. And that takes all of the fun out of playing piano.
One of the ways that I can help is to provide service for the instrument that you already own. I have people call for tuning all the time but not everyone understands that there is more to maintaining a piano than tuning. When I come to your home for tuning I will inspect and evaluate your piano. After that we can talk about any necessary adjustments to help playing the instrument you own more enjoyable.
Through the many years that I enjoyed working at, and eventually owning Toms Music, I have seen the many pitfalls that people have encountered while trying to find the right piano. My mission is to help you avoid those mistakes and to provide great quality pianos that you can count on for years to come.
Please take a minute and click on the Buying Pianos page to see some of the differences that you will enjoy when working with A minor music. These differences can be very important when you are looking for a great quality used piano. Browse through the Pianos page where you can not only see the pianos that we have available but also hear them being played.
I welcome any comments or suggestions that you may have. Just give me a call at 760-885-4633 to talk about your needs or make an appointment so that we can meet in person. My goal is to help you find the best instrument for you, no matter what.